Hey shooters, today I'm reviewing the rifle scopes I use in short-range competition. Now before my long-range friends unsubscribe, trust me that you'll find this an interesting blog post-regardless of the brand of scope you own, or your shooting sport!
I'll share tips on how to prevent damage to your optics, and the pros and cons of different scope magnifications and objectives. If you're wanting to try and find more information about the different scopes you can purchase for your various rifles or firearm, then also make sure to check out here and other websites to broaden your range of scope products available to you.
And you'll see my own equipment, and why I love it.

Benchrest Competition Target Rifle Scopes
The optics of choice among top benchrest competitors are high-end target scopes with fixed lenses of 35x to 60x magnification. Lenses are permanently glued in place. Without additional internal parts these fixed-power rifle scopes can be made lighter than their variable-magnification cousins.
The best tubes are machined from a single billet-no plastic parts to break or degrade. Wide objective lenses gather light and increase target visibility.
High magnification can give you an edge on the target range, to:
see the target clearly at distance,
make fine hold-off adjustments,
detect mirage in quiet wind conditions, and
shoot a fly crawling across your target dead center at 200 yards!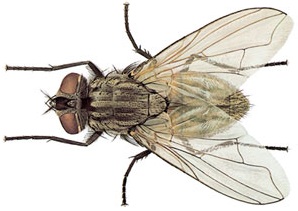 However the higher power telescopes are impractical for shooting applications requiring a wider field of view to locate a target in the field, and can be overwhelming in boiling mirage conditions.
Benchrest shooters favor a reticle with fine cross-hairs, with (or without) a central dot of 1/16″, 3/32″ or 1/8″ Minute-of-Angle (MOA).
The parallax adjustment is on the left side of the scope, instead of a front ring. This is a terrific improvement, since you can focus the rifle scope without moving from your position behind the gun.
For windage and elevation adjustment my scopes have 1/8″ MOA movement per click-meaning I turn the turret eight detents to move the bullet's Point of Impact (POI) on the target by one MOA (one inch at 100 yards, two inches at 200 yards, etc.) This is appropriate for a short-range target scope, but would be impractical (too fine an adjustment) for long-range shooting.
Parallax Explained
The parallax adjustment focuses the target image onto the same plane as the reticle. If the target is focused either ahead or behind the reticle, then the target will appear to move with relation to the reticle. This is called parallax.
There is no parallax when your eye is in line with the scope's optical axis. To check for parallax, move your eye side to side, then up and down (bob and weave your head), and adjust the focus/parallax turret until the movement in the scope disappears. It is more important to remove parallax than to achieve perfect target sharpness (focus).
For my scopes, there is zero parallax when the target is in focus. This speaks to the quality of the optics.
Care and Feeding of Telescopic Sights
Here are six tips to keep from harming your expensive rifle scope:
Your rifle scope is not a suitcase handle-don't carry the gun by the scope.
Baby the lens coatings-don't use aggressive glass cleaners (use an alcohol-based lens cleaner).
Minimize vibrations to the scope-if you hammer the front rest into the bench, the range owner will hate you, and you'll transfer those vibrations onto the scope reticle and lenses.
Airline travel is hazardous to your scope, although sometimes unavoidable. Just keep in mind that incompetent baggage handlers may degrade your optics.
Your scope is sealed-if you open it you'll lose the dry argon gas and introduce moisture inside the scope.
Don't over-tighten scope rings-the tube can be crushed. Follow manufacturer's instructions and torque screws to proper settings.
March Competition Rifle Scopes
March scopes are made by hand in Japan, and are at the high end of the high-end scopes. They are pricey but are worth the investment. As I describe in the video above, I love the high magnification March scopes I shoot.
The glass is clear and bright. The windage and elevation adjustments have positive detents with an audible 'click' (you won't over-turn the turrets). The reticle is crisp and the target focus is sharp.
I highly recommend the March benchrest target scope.
Leopold Gold Ring Competition Rifle Scopes
We asked some of the world's top competitive shooters what they wanted in a scope-this is the result.
The Leupold Gold Ring competition rifle scope is my favorite.
The windage and elevation adjustments are smooth to turn but still have a positive detent. The glass is clear, the reticle crisp and the target focus sharp.
But what makes the Gold Ring Competition Series stand out is Leupold's lifetime warranty and awesome customer service. I highly recommend this scope to meet and exceed any target benchrest shooter's needs.
NightForce Scope
Although I haven't shot a NightForce scope it is becoming popular in the benchrest shooting community. Lou Murdica used the new 42x NightForce scope to win the heavy varmint 200 yard at the 2016 Berger Cactus Classic (> 145 shooters). Lou says: "It's a great scope."
I was impressed by the NightForce spotting scope I saw at the 2015 Nationals and World Benchrest Championships in St. Louis Missouri. Based on this and Lou's endorsement above, I wouldn't hesitate to buy one.
Jason Coye Leather Scope Lens Caps
Jason Coye hand stitches leather scope lens covers and awesome bolt holsters. Protect your expensive benchrest scope from dust, solvents, bumps and jars. Get yours from our friends at benchrite!
P.S. the links in this post are not affiliate links (I don't earn anything if you buy from these sites), I just want to let you know how to get cool stuff for your precision rifle.
If you have a second, I'd love you to leave me a comment, and share this article with your followers! (It's just below).